Dallas Coffee Shop Guide
Following the most chaotic 5 months of my life I decided to pack my bags and pay a visit to my cousin in Dallas. [lol, Runaway Habit... get it? ;) ] This time around all I really wanted to do was hide out in cozy quaint shops where I could enjoy a cup of coffee while skimming the latest copy of Kinfolk Magazine. So as always, scouting for the best (and by best I also mean picturesque) coffee spots was priority #1 each day I spent in the city. And although I didn't get to go to every single place I intended to visit I still managed to come across several gems that I really enjoyed.
1. Davis Street Espresso
This was one of our first stops near the Bishop Arts District and my only regret is that we didn't spend more time in there. Upon walking in you can't help but notice the industrial yet rustic raw nature of the space. It's evident how intentional they were about promoting a sense of community here: the communal tables, no wifi, using locally sourced ingredients to garnish coffee drinks, etc.... Making it the perfect spot to read a book or enjoy the atmosphere and company of those around you.
2. Magnolias Sous Le Pont
This Parisian inspired cafe whose name literally translates to "under the bridge" in French sits quietly under a bridge in the middle of the Harwood district. Not sure if it's because of its hidden location, but even on weekends the cafe seems to be quiet & calm (which is exactly what I wanted). Upon walking in one can find a sophisticated & stylish coffeehouse that alludes to casual nature of european coffee culture. Whether you're stopping by to pick up something quick or sit and linger, Magnolias makes it easy to do either. Enjoy one of the featured drinks or baristas recommendations. Pick up a snack, and for the love of all things delicious- a "Dude, Sweet Chocolate" bar. It's heaven.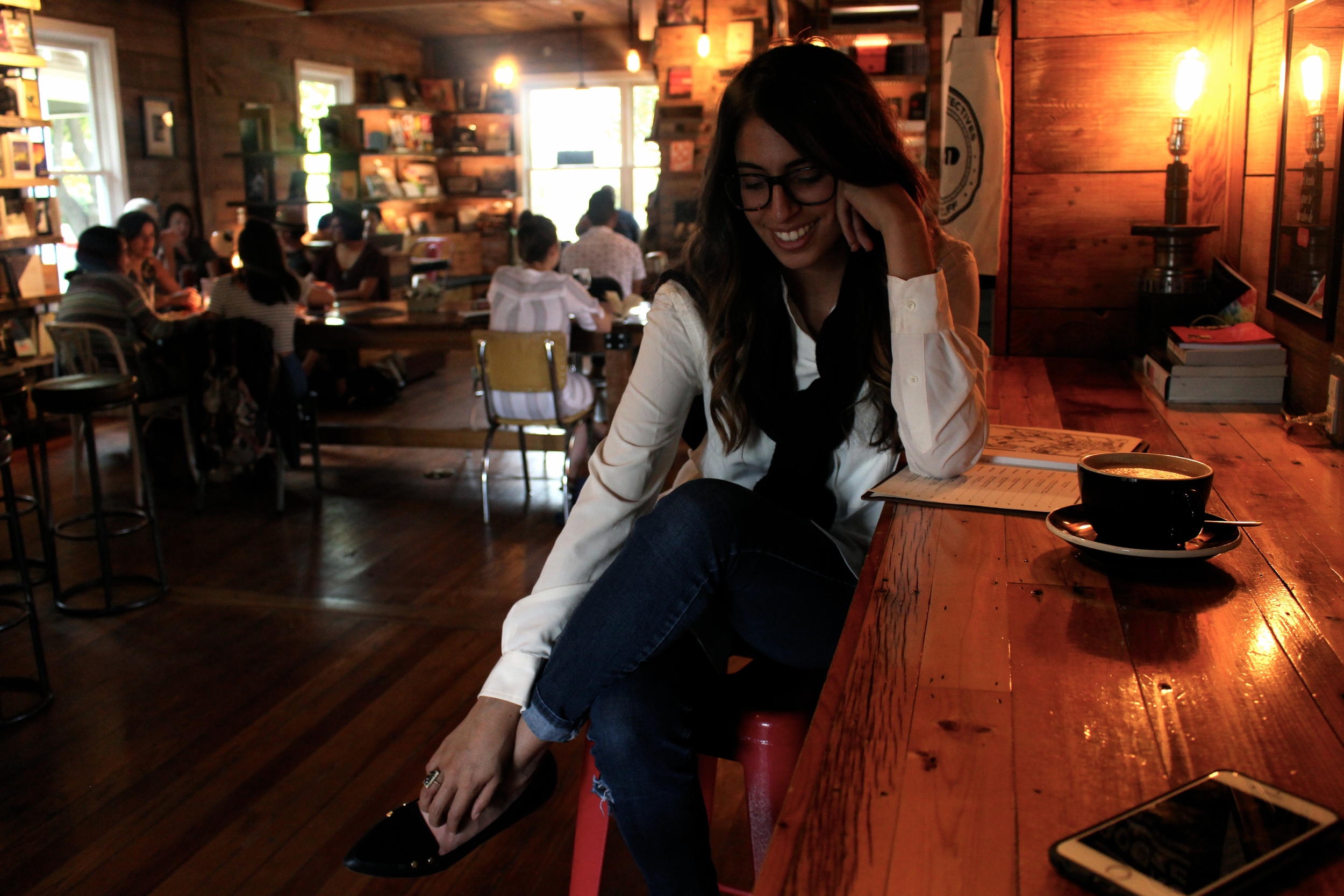 Just a short block away from the Bishop Arts District you'll find a gutted 1940s house that's been transformed into a bookstore. Owners Paco Vique and Javier Garcia del Moral wanted to create a space that fosters community- a place where fellow hipsters & creative types can either work silently in a corner, or chat over a beer during a live music show in the courtyard. An eclectic playlist of fills the shop with soft tunes that are occasionally interrupted with the sound of a steaming milk. The people, much like the space, are also warm & inviting- easily making Wild Detectives one of the my favorite stops in Dallas.
Any coffee shops you'd like to visit during your stay in Dallas? Any you think I'd want to try next time? Let me know in the comments!
Cheers,
Zeinab